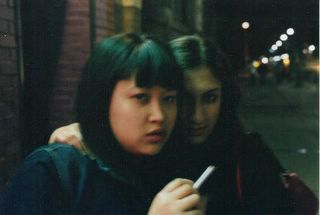 One day left and counting...actually, more like hours left and sobbing. Meh. Scott had great words of encouragement for me last night - "I'm not going to lie to you hon, turning 30 sucks". Wow. Thanks for that. I decided to do a little case study on my friend Lulu to prove my "30 is the new 20" rule.
Lulu - 30 in 2006:
still dresses skanky and goes out dancing

looks like a child prostitute in this picture

has a hot 23 year old boyfriend (half your age plus 7 rule!)

is in her 1st long-term relationship with said boyfriend

does not know how to drive

is fixated on the idea of cockpunching

loves Jennifer Lopez and is jealous of her booty

has a flat dumper

drinks her coffee through a cocktail straw

has a condo in downtown Toronto

steals her wireless internet from her dumb neighbour

has an Ipod mini with a pink sleeve that her boyfriend gave her for Christmas

is going to travel the world when she grows up

is going to work abroad when she grows up

thinks that Clemintine and Delilah are good names for girls

wears stiletto heals to work and tells people they are "comfy"

owns no less than 4 pairs of red running shoes

knows what the best bottle of wine that you can buy for under $7 is

is going to drink gin and juice at my 30th birthday party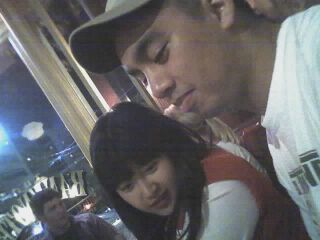 Time to start getting ready for my part-ay tomorrow. Should be a good time - and
Stephanie
and Shane might even bring Charlotte!!!